Friends of KTRU retains law firm to battle proposed sale of KTRU 91.7 FM
Friends of KTRU retains law firm to battle proposed sale of KTRU 91.7 FM
Law firm of Paul Hastings pursuing next steps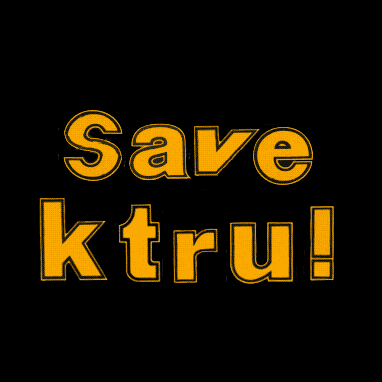 HOUSTON, October 13, 2010– Friends of KTRU, a group of concerned students, alumni, and community members dedicated to stopping the sale of KTRU's FM frequency, license and tower, has retained law firm Paul Hastings.
Rice University announced today that it has completed the sale of the station to the University of Houston and that the FM frequency will be shut down by the end of calendar year 2010 at the latest.
"It is shameful that the Rice University administration has not heeded the thousands of voices asking to stop the sale of KTRU," said KTRU station manager Joey Yang. "Instead, Rice has chosen to throw away more than 40 years of student-run tradition in favor of a new cafeteria for the campus. For this reason, we must pursue legal avenues for stopping the sale. The fight has only just begun."
Contact:
Joey Yang, KTRU Station Manager

j.yang@rice.edu
(614) 423-9264
To learn more about KTRU and how to help stop the sale, please visit www.savektru.org.